ABOUT
Landscape design west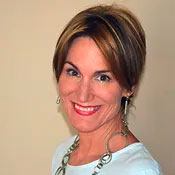 Shelly Ann Abbott, MLA, is a Master of Landscape Architecture and Landscape Designer. She graduated with Honors and a Design Excellence Award from the University of Arizona and is the Owner/Principal of Landscape Design West. The company is held in esteem by the community for high standards and ethics in sustainable residential and commercial landscape design and is the recipient of over 23 local, state and international landscape and lighting awards.

The desert is a place of uncommon beauty, but it can also be quite challenging to landscape. Landscape Design West has left an elevated mark in the landscape design field with innovative patio, pool and hardscape design. The company has a long-time understanding of the various microclimates in which plants have the potential to thrive and look remarkable in a hot arid climate.

Every project goal instills an ethic of sustainability, water conservation and appropriateness of place in the desert while creating exciting outdoor areas with colorful landscapes that contain year-round interest that help to support clients and local wildlife.

"Clients take great pleasure in desert landscapes that reflect the unique architecture of their homes, are breathtakingly colorful and interesting and that contain components that attract pollinators such as hummingbirds and butterflies, if desired. Daytime temperatures in the desert quickly plummet after the sun goes down, especially in the summer and adjacent seasons. This is the special time when homeowners want to enjoy being outside. We elevate landscape design with patios and gathering areas and night lighting that allow clients to enjoy the excitement of their outdoor living spaces at those times too. We have a deep appreciation for landscapes that function as outdoor living spaces with custom grilling areas, fireplaces and water features. These areas become great places to gather and welcome friends and family to spend time."

Shelly has conducted residential landscape design workshops at The University of Arizona as Adjunct Lecturer in the College of Architecture Planning and Landscape Architecture (CAPLA), and as Adjunct Instructor at Pima Community College. She served on the Tucson Botanical Garden Board of Directors for nearly a decade, helping transition the non-profit toward greater community awareness and involvement.